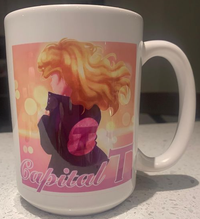 Thank you for this great review of 'Capital T'!
"This song is classic, but it's modern. It's catchy, but it's also gritty enough to give you a feeling of listening to a band play in a room. It's romantic and introspective, but also fun and upbeat. 
Not many artists can easily pull off a project that features such a wide variety of elements and influences. The most obvious risk is that the material can end up sounding quite disconnected and loose, but thankfully, this definitely not the case.
The performances are loaded with passion and integrity, while the production aesthetics are also excellent. The mixing quality is indeed absolutely world-class, with some amazing definition in the top end and lots of punch in the low-end and midrange. The results sound warm and present, yet never harsh or fatiguing, which is quite an amazing achievement, particularly in this genre!